Established in 2005 under RSMo 41.1010, the eleven-member commission consists of two members of the Missouri Senate, two members of the Missouri House of Representatives, and seven members appointed by the governor. The chairman of the Missouri Veterans' Commission or designee and the director of the Department of Economic Development or designee serve ex officio.
The Commission shall:
Advise the governor and the general assembly on military issues and economic and industrial development related to military issues;
Make recommendations regarding:
Developing policies and plans to support the long-term viability and prosperity of the military, active and retiree, and civilian military employees, in this state, including promoting strategic regional alliances that may extend over state lines;
Developing methods to improve private and public employment opportunities for former members of the military and their families residing in this state; and
Developing methods to assist defense-dependent communities in the design and execution of programs that enhance a community's relationship with military installations and defense-related businesses;
Provide information to communities, the general assembly, the state's congressional delegation, and state agencies regarding federal actions affecting military installations and missions;
Serve as a clearinghouse for:

Defense economic adjustment and transition information and activities; and
Information concerning the following:

i. Issues related to the operating costs, missions, and strategic value of federal military installations located in the state;

ii. Employment issues for communities that depend on defense bases and in defense-related businesses; and

iii. Defense strategies and incentive programs that other states are using to maintain, expand, and attract new defense contractors;

Provide assistance to communities that have experienced a defense-related closure or realignment;
Assist communities in the design and execution of programs that enhance a community's relationship with military installations and defense-related businesses, including regional alliances that may extend over state lines;
Assist communities in the retention and recruiting of defense-related businesses, including fostering strategic regional alliances that may extend over state lines;
Prepare a biennial strategic plan that:

Fosters the enhancement of military value of the contributions of Missouri military installations to national defense strategies;
Considers all current and anticipated base realignment and closure criteria; and
Develops strategies to protect the state's existing military missions and positions the state to be competitive for new and expanded military missions;
Encourage economic development in this state by fostering the development of industries related to defense affairs.
Commissioners
Governor Appointed Members

Steve Ehrhardt, Chairman
Springfield, MO
Ehrhardt is the President and Owner of Ehrhardt Properties and other related business entities. He owns, operates, and manages hotels, apartment complexes, and other real estate in Missouri, Oklahoma, and Kansas. Ehrhardt holds a bachelor's degree in business management and accounting from the University of Central Missouri.
In addition to his professional duties, Steve is active in many community organizations including Missouri Hotel & Lodging Association, Sustainable Ozarks Partnership, Mid Missouri Chapter Association US Army, IHG Owners Association and the Leonard Wood Institute.
Steve is active in the Catholic faith. He has been married to his wife Donna for 30 years and they have one son, Jack.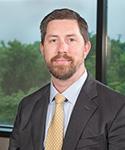 Hart Nelson
St. Louis, MO
Hart Nelson was appointed Chief Operating Officer at St. Louis Community College in January, 2022. Hart has over 25 years of experience in public policy, government relations, intelligence and information technology. In his role he was responsible for the facilities, engineering& design, project management, information technology and workforce solutions departments. This included overseeing $450 million in new construction projects. He previously served as the college's Associate Vice Chancellor of Workforce Solutions.
Prior to joining the college, Hart was Vice President of Public Policy for the St. Louis Regional Chamber. He has been a Foreign Service Officer with the U.S. Department of State, where he served overseas in three U.S. Embassies.  He also served as an intelligence officer with the United States Navy and began his professional career as an information technology architect with IBM.
As a volunteer, Hart is chairman of Citizens for Modern Transit, a member of the St. Louis County Workforce Investment Board, and was appointed by the Governor to the Missouri Military Preparedness and Enhancement Commission on January 6, 2017. He is also a member of the Greater St. Louis, Inc. Policy Council and chairs the Brentwood Planning and Zoning Commission. 
Hart holds master's degrees in business administration and information management from Washington University in St. Louis and a Bachelor of Arts in political science and mass communication from the University of California at Berkeley.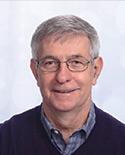 Royal Turner
St. Joseph, MO
Turner is currently employed as Community Affairs Manager for Kansas City Power and Light Company in St Joseph, Mo. He retired in 2005 from Hausman Metal Works and Roofing Company in St. Joseph after working 35 years in a number of positions from Sheet Metal Worker and Superintendent to Project Manager. He also served two terms as the Presiding Commissioner of Buchanan County, Missouri 2007 through 2014.
Turner served nearly 40 years (1968-2007) with the United States Army in Active and Reserve duty roles, including assignments in both Vietnam and Desert Storm. He retired as Chief Warrant Officer 4 in 2007. Now, Turner is actively involved in the local community, currently serving on the Quality Committee at Mosaic Life Care. Board member of the St Joseph Port Authority, Allocations Committee United Way, member of American Legion Post #359 and President of local chapter of Military Officers Association of America. He is a member of Central Christian Church.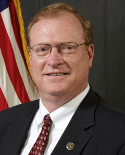 Steve Wallach
St. Louis County, MO
Wallach has over 40 years of experience in the defense, intelligence and civil communities; this includes more than 32 years with the National Geospatial Intelligence Agency (NGA), and he served as the Senior Vice President of National Security Strategy at GeoEye. Currently, Wallach is an independent consultant for National Security activities.
Wallach is a graduate of Northwest Missouri State University, Webster University, the Armed Forces Staff College, the Industrial College of the Armed Forces, and the Senior Acquistion Course of the Defense Acquisition University. He was inducted into the NGA Hall of Fame and received Northwest Missouri State University's Distinguished Alumni Award in 2016.
He is married and has two grown children and resides in the Saint Louis County.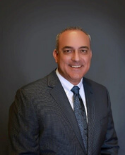 Greg Frencken
Windsor, MO
Frencken is the owner of Frencken Insurance and Financial Services, Inc in Windsor, MO as well as Jewell Enterprises, LLC, which is involved in commercial property purchasing and leasing. He is a Civic Leader on the Air Force Global Strike Command Commander's Civic Leader Group and serves on the boards of Whiteman Area Leadership Council and Whiteman Base Community Council. In the past, Frencken served as President of the Whiteman Base Community Council, and he implemented both the Adopt an Airman and Airman Home for the Holidays programs during that time.
Frencken is a graduate from the University of Missouri where he studied Health Services Management. He lives on a farm with his wife Jessica and his youngest child, and he has three children total.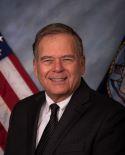 Charles Williams, Former Assistant Secretary of the Navy
St. Louis, MO
Assistant Secretary of the Navy (C-Suite/4 star position). 830,000 person organization. Oversight of real property. 100 domestic and international locations, $16 billon budget, 87,000 buildings, 4.5 million acres, $437 billion portfolio valuation. Includes airports, seaports, warehousing, manufacturing, office, medical, retail, lodging, residential and educational properties. Leadership responsibility for land utilization, planning, acquisition/disposition, construction, modernization, sustainment, energy, utilities, resilience, environmental protection, safety and occupational health. Extensive travel and meetings with foreign dignitaries and congressional members. Top Secret Clearance. Distinguished Public Service highest government award received.
Rear Admiral with 32.5 years of naval service as a logistician. Five Commanding Officer assignments responsible for planning and communicating mission priorities, delegating authority, measuring performance, training and developing personnel. Career included international, staff and Pentagon duty assignments. Received professional and academic training at the best schools in the country. Earned Contracting Officer qualifications in defense acquisition. Skilled in Supply Chain Management in maritime and aviation for U.S. and International clients - $5 billion in annual sales. Licensed Airline pilot and Ship Captain. Legion of Merit highest military award received.
Civilian career emphasized Commercial/Investment Real Estate representing institutional clients in asset management and evaluating real estate opportunities (fiduciary responsibility). Managed over 1 million square feet of real property for insurance and pension fund clients. Sourced, negotiated and closed 7-8 figure real estate contracts. Success led to partner selection at a preeminent firm (later sold to Cushman Wakefield). Own a company investing, developing, managing and brokering properties. Chairman Circle Award recipient and St. Louis "Heavy Hitter designee."  Adjunct Professor at St. Louis University Business School. Prior to real estate worked in aviation at McDonnell Douglas as a contract negotiator and logistics engineer negotiating high value F-18 contracts and as a Vice President with AVMATS developing business for maintenance, repair and overhaul of corporate and military aircraft. Held a leadership role in economic development for defense and real estate industries in the St. Louis region.  Appointed by the Governor to a Commission working with military installations and the defense industrial base. Served on a Board as Audit Committee Chair for a national nonprofit. Serve on the board of an international company in real estate, construction and facilities management and as a board advisor to a REIT.
Earned MBA from St. Louis University and has a BS in Business Management from Southeast Missouri State University.
Completed executive programs at Harvard, Virginia, North Carolina, Naval and Army War Colleges, NATO school (Germany), Naval Post Graduate School, Center for Creative Leadership and National Association of Corporate Directors.
Members of the General Assembly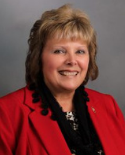 Senator Sandy Crawford (R), MO Senate - District 28
Buffalo, MO
Senator Sandy Crawford represents District 28 in the Missouri Senate, which is comprised of Benton, Cedar, Dallas, Hickory, Laclede, Pettis, Polk and St. Clair counties. Senator Crawford was elected to the Missouri Senate in August of 2017. She served in the Missouri House of Representatives from 2010 – 2017.
Prior to becoming a state representative, Sen. Crawford enjoyed a 30-year banking career at O'Bannon Bank in Buffalo.
Senator Crawford is a lifelong resident of Dallas County. She is a 1975 graduate of Buffalo High School. She received her B.S. in Finance from Missouri State University in 1995, and she is a 1998 graduate of the Graduate School of Banking at Colorado.
Senator Crawford is a member of Tabernacle Baptist Church in Lebanon, where she teaches third and fourth-grade girls' Sunday school classes. Her other memberships include Dallas County Cattlemen, NRA, Farm Bureau, Buffalo FFA Alumni, State Fair Foundation and Lebanon Rotary (honorary member). In addition, Senator Crawford is on the advisory board for Lebanon Technical and Career Center, and the Dallas County Technical Center.
Senator Crawford was born on Oct. 1. She and her husband, John, raise beef cattle near Buffalo where they reside.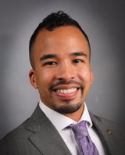 Steven Roberts (D), MO Senate - District 5
St. Louis, MO
Senator Steven Roberts was sworn into office on Jan. 6, 2021, to serve the people of the 5th Senatorial District and selected as the Democratic Whip for the Minority Party. He previously served two terms in the Missouri House of Representatives, from 2017 to 2020.
Senator Roberts is a fourth-generation St. Louis native, whose parents and grandparents overcame segregation and discrimination to establish their careers. His mother, Dr. Eva Frazer, became a distinguished doctor and his father a respected attorney, St. Louis Alderman and successful businessman. It is from his parents that he developed a strong sense of civic responsibility and social justice.
Senator Roberts holds a Bachelor of Science in Psychology and Communication Studies from the University of Miami and received his law degree from Pepperdine University School of Law. While in law school, his experiences included working in the U.S. Congress as a legislative intern; as a certified law clerk with the District Attorney's Office in the City of Compton, California; and assisting the Counsel to Secure Justice in New Delhi, India, to help victims of violent sexual assault. After graduating law school, he joined AP Wireless Infrastructure Partners, LLC as a member of a team of attorneys responsible for managing over 100 million dollars of company assets. Following the events in Ferguson, Sen. Roberts returned to serve his community as a prosecutor for the City of St. Louis where he participated in over a hundred cases from minor weapons offenses to homicides. In addition to his legislative duties, he is the managing partner of Roberts Law, LLC.
He is a member of the Missouri Bar and U.S. District Court for the Eastern District of Missouri, Mound City Bar Association and a founder and former president of the St. Louis chapter of the National Black Prosecutor's Association.
Senator Roberts currently resides in the City of St. Louis.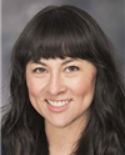 Representative Ashley Aune, MO House of Representatives - District 014
Kansas City, MO
Representative Ashley Aune, a Democrat, represents Platte and Clay Counties (District 14) in the Missouri House of Representatives. She was elected to her first two-year term in November 2020.
In addition to her legislative duties, Aune is the owner of Propel Creative Studio – a marketing agency in Kansas City. Aune received a bachelors' degree in Communication Studies from the University of Kansas with a minor in English.
Born in Colorado and raised in Kansas, Aune now lives in the Kansas City Northland with her husband and stepdaughter.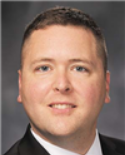 Representative Bill Hardwick, MO House of Representatives - District 122
Waynesville, MO
Bill Hardwick represents part of Pulaski County and Fort Leonard Wood in the Missouri House of Representatives. He was elected to his first two year term in 2020.
Prior to serving in the Missouri Legislature, Representative Hardwick was a supervisory attorney as a Department of the Army civilian, a Special Assistant United States Attorney and served as an Assistant Prosecuting Attorney for Pulaski County, Missouri. He was the City Prosecutor for St. Robert, Missouri and taught courses as an adjunct professor in political science, business, philosophy and law. Representative Hardwick also litigated cases in the private sector as an attorney in private practice.
Representative Hardwick served as an enlisted Soldier and officer in the Missouri National Guard and U.S. Army. He led combat patrols in Baghdad, Iraq. He served as an engineer platoon leader and company commander. Representative Hardwick graduated with honors from the U.S. Army Command and General Staff College located at Fort Leavenworth, Kansas where he earned a skill identifier as a strategist. He continues to serve in the Missouri Army National Guard as a Lieutenant Colonel.
Born in Rolla, Missouri, Representative Hardwick is a graduate of Dixon High School. He received his bachelor's degree in Classics from the University of Missouri and Juris Doctor from the University of Missouri School of Law in Columbia, Missouri. He enjoys hunting, fishing, reading and movies. He and his wife, Teresa, reside in Waynesville, Missouri.
Ex-Officio Members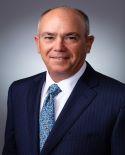 Harry Roberts, Missouri Military Advocate

Harry Roberts was appointed as the Military Advocate for the State of Missouri in January 2022. The Military Advocate serves a 6-year term in office, upon nomination by the Governor and with the advice and consent of the Missouri Senate. The position was created by the General Assembly in 2015 which established the Office of Military Advocate, an agency charged with the responsibility of coordinating efforts to preserve and enhance Missouri's military installations and agencies and supporting the success of the state's defense businesses. The Military Advocate also serves as the Executive Director of the Missouri Military Preparedness and Enhancement Commission. As the Governor's military affairs representative, the Military Advocate serves as the liaison between state and federal branches of government and provides enhanced communication to Missouri government leaders and installation communities in all efforts to ensure the long-term sustainability of the state's military assets.
Mr. Roberts' official public service began when he was elected to Presiding Commissioner of Buchanan County in 2014, where he served one four-year term from January 1, 2015, through December 31, 2018. As presiding commissioner, he successfully advocated for funding of the 139th Airlift Wing located at Rosecrans Airport and numerous MILCON projects. During his term, Buchanan County also welcomed many new businesses, including Daily's, a premium bacon manufacturer, and SchutzContainer.
Mr. Roberts also served as President of the Board for Buchanan County Emergency Medical Services from 2015 –2018. BCEMS is the ambulance provider for all of Buchanan County and was six months into its infancy in January 2015 without a headquarters. Instead, it was leasing space from MOSAIC/Heartland Health, who had discontinued services six months prior. By the end of 2018, they had constructed and paid for a headquarters and secured two strategically located hard posts that allowed the county to operate the ambulances at a 33% reduction in cost and improved response times.
Mr. Roberts most recently served as the Deputy Chief of Staff to Missouri Secretary of State Jay Ashcroft since May 1, 2019.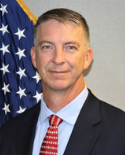 Paul Kirchhoff, Executive Director, Missouri Veterans Commision

Kirchhoff is a highly-experienced leader with an extensive background in resource management with an emphasis in public service. He formerly served as the Director of Missouri Emergency Response Commission. He also formerly served as the Director of the Missouri National Guard's Warrior Support Program as well as Director of the Guard's Missouri Military Funeral Honors Program.
He served 33 years of combined enlisted and commissioned military service, serving both on active duty with the U.S. Army and with the Missouri Army National Guard. Kirchhoff served on combat tours of duty in Afghanistan and Iraq. Duty assignments included: Brigade Administrative Officer, Battalion Operations Officer, Battalion Commander and Regimental Commander.
Kirchhoff's military schools he attended include: U.S. Army War College; Human Resources Management Qualification Course; Advanced Joint Professional Military Education; Air War College; Army Command & General Staff College; Field Artillery Captains Career Course; Military Intelligence Captains & Transition Career Courses; Combined Arms Staff Services School; Engineer Officer Advanced & Basic Courses; U.S. Army Airborne School; Personnel Actions Specialist Course.
His military awards for service include: Legion of Merit Award; Bronze Star Medal (2nd Award); Meritorious Service Medal; Army Commendation Medal (2nd Award); Joint Service Commendation Medal; Joint Service Achievement Medal; Army Achievement Medal; Army Reserve Component Achievement Medal; Achievement Medal (2nd Award); National Defense Service Medal (2nd Award); Afghanistan Campaign Ribbon (One Campaign Star); Iraq Campaign Medal (Two Campaign Stars); Global War on Terrorism Service Medal (2nd Award); Humanitarian Service Medal; Armed Forces Reserve Medal with "M" Device & Silver Hourglass (2nd Award); Army Service Ribbon; Army; Overseas Service Ribbon; Army Reserve Component Overseas Training Ribbon (6th Award); NATO ISAF Ribbon; Missouri Conspicuous Service Medal; Missouri Expeditionary Ribbon; Missouri Afghanistan Campaign Ribbon; Missouri Iraqi Campaign Ribbon; Missouri State Emergency Duty Ribbon; Missouri 20 Year Long Service Ribbon; Florida Meritorious Service Ribbon; Florida Active State Duty Ribbon; Louisiana Emergency Services Ribbon; Valorous Unit Award (2nd Award); Joint Meritorious Unit Award (2nd Award); Combat Action Badge; Parachutist Badge.
Kirchhoff earned M.S. degrees in Management from Webster University and Strategic Studies from the U.S. Army War College.
Kirchhoff is married with two sons. He resides in Jefferson City.